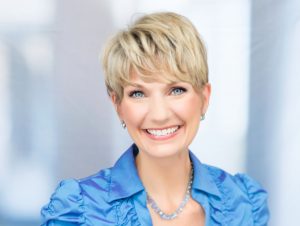 After 17 years of a truly great ride, doing things I never dreamed I would do– like represent some of the biggest world-class brands, be on the masthead of a major woman's magazine at Hearst, and write a Wall Street Journal bestseller– I have re-invented!
I made a very considered decision to sell and close pieces of my business starting at the end of 2017. Simply put– I didn't want to wear all of the hats and be in charge of everything any longer.
Now I am happily occupied doing marketing and content work, and I'm available for part-time work or projects as a contractor or consultant. Please see the other pages on my site here for more detail about my experience with Marketing Strategy, Content Management, and Spokesperson & Voiceover Services.
My background:
HOME & LIFESTYLE EXPERTISE:  Since 2000, my team and I organized everything from normal households to chemistry labs to backstage tour cases in Vegas. I created The Clutter Diet® virtual consulting program (now closed) and wrote the Wall Street Journal bestseller, The Clutter Diet: The Skinny on Organizing Your Home and Taking Control of Your Life, and The Home Office Handbook.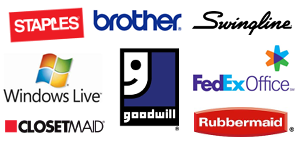 MEDIA PERSONALITY & SPOKESPERSON:  I served for eight years as national spokesperson for Goodwill Industries International. I also did spokesperson work and partnerships with many other companies including Staples, Rubbermaid, ClosetMaid, Swingline, Lemi Shine, Brother, and Microsoft. Read more about that here and see some videos.
I was on the team at Hearst for four years as a Contributing Editor for Woman's Day magazine and have been a frequently sought-after expert for national media, including Fast Company, Parade magazine, CNBC, and WGN News. I appeared in a Telly Award-winning 30-second PSA for Goodwill and also did a great deal of voiceover work for them. I have done hundreds of television and radio appearances and been featured in hundreds of print and online publications. (Full media list is here.)

WRITER & EXPERT CONTRIBUTOR:  Along with my regular contributions to Woman's Day, I have written for or provided expert contribution to many leading print and online publications, including Good Housekeeping and Lifetime Network, and I was a major contributor to the Better Homes & Gardens book, Organize Your Home: Clutter Cures for Every Room.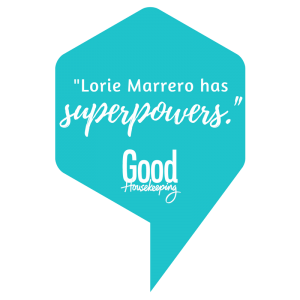 PERSONAL: It's a true story that I saved up my allowance to buy a label maker in fourth grade, when other students started asking me to help organize their desks. After graduating from Southwestern University in Georgetown, Texas, I entered the organizing industry and took it as far as I could go, with the biggest brands in the industry all partnering with me in various ways.
As an entrepreneur and an active mother who has moved thirteen times and has overseen the building of five homes, I bring tremendous insights to the B2C market. I am ecstatically happy to live in Austin, Texas, with my husband, Don.
Now I am ready to help YOU with your projects! I am open to possibilities. There is nobody better than a former entrepreneur to best support your mission and understand "big picture" business from a top perspective, such as what it means to have overhead, make sacrifices, take risks, and lose sleep over it all because you care. Contact me to discuss how we can best work together.
---
CONTACT LORIE MARRERO:  lorie (at) loriemarrero (dot) com or find me on LinkedInSave