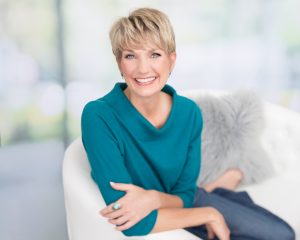 Available for Consulting, Speaking Engagements, Voiceover, Media Spokesperson Campaigns, and Special Projects
---
After 17 years of being in the home organization industry, and 10 years after creating a successful, innovative virtual consulting program for consumers online at ClutterDiet.com, I have re-invented. I have said all I have to say about closets.  😉
UNIQUE BOOK MARKETING FOR AUTHORS AND PUBLISHERS:  Today I am Sr. VP of Business Development at Bedside Reading®, where we place books by the bedside in luxury hotels in the hands of world leaders, celebrities, CEOs, and other influencers who stay in the rooms where it all happens! Please contact me if you wish to discuss partnerships or sponsorships with us. Apply for consideration for book placements into our program here.
CONSULTING: I also enjoy helping authors / speakers / experts find the blind spots in their brands, forge new and innovative marketing strategies, and learn to THINK BIGGER. My history of successful partnerships with world-class brands like Goodwill®, Rubbermaid®, Staples®, and more, allow me to collaborate on a high level with my clients about their brand potential. Did you know you can hire me by the MINUTE at Clarity.fm? Great for quick questions– see my Clarity.fm profile here or click on the widget below.
SPEAKING ENGAGEMENTS: Need a speaker for your event? Let's talk! People always want to know how I created all of these partnerships with huge international brands from a tiny home office with a small team. I'm available for keynotes and breakout sessions on any or all of the six aspects of "Expert Visibility:" Positioning, Presentation, Practices, Platform, Products, and Partnerships.
MEDIA SPOKESPERSON CAMPAIGNS: Need a face (or a voice) for your project? An experienced, fun, creative one, known for results? I would love to work on your seasonal campaigns. My partners like Goodwill, Staples, Lemi Shine, Swingline, and others have enjoyed my contributions, and I would love to show you what I can do! Videos, social media, content creation, etc. — you name it. Let's create something together! (Media portfolio here. Video clips here. Voiceover demo reel here.)
See my About page for more info, or click here for my 2-page bio.  Contact me at 512-498-9800 x720 or lorie at expertvisibility dot com. Save
Save
Save
Save
Save
Save
Save
Save